"

Bill Abernathy's latest album, "More," is a testament to his exceptional songwriting and storytelling abilities. Following the success of his previous chart-topping album "Crossing Willow Creek," Abernathy has once again captivated audiences worldwide with his unique blend of emotionally charged tracks. The album's first single, "Hide Away," has already climbed to the Top 25 of the National Radio Hits AC40 chart, setting the stage for an unforgettable musical journey." - SCARLETT BROWN
Hideaway was initially about a friend, but as I wrote it, I realized resistance to open up to bigger opportunities in our emotional lives, is something we all experience at one time or another. Are we hiding away because we fear the prospect of opening up to someone else? Of being vulnerable? Of taking emotional risks?
"Step out of the darkness, run from where you've been. Give yourself a chance to learn to love again."
 Callin' Their Name (The Sam Song)
Sometimes the simplest of acts can be so very impactful and powerful. 
Homeless people are people. They have stories, they have feelings. Just because they are in a tough spot in life for whatever reason, they are people, with feelings, needs, wants, and dreams.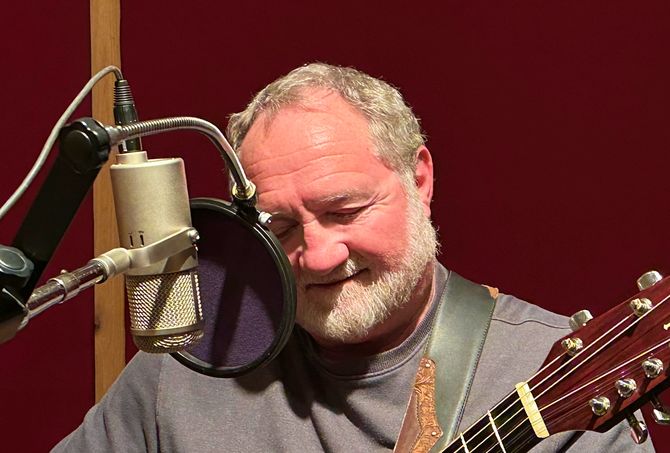 "

Bill Abernathy's latest album, "More," is a compelling and diverse exploration of the roots rock genre that takes listeners on a heartfelt journey through a range of emotions. Laden with personal anecdotes and a mixture of folk and rock styles, this album stands as a testament to Abernathy's artistry and his ability to create a cohesive yet multifaceted musical experience." - Scope
"

"More" is indeed a must-listen for fans of rock and country. It's an album that pushes the boundaries of the roots rock genre, blending elements of folk and rock to create a unique and compelling sound. But more than that, it's an album that resonates. It's an album that tells a story – Abernathy's story." - Joe Umberger
"

Fusing slivers of classic rock into Americana with a strong folk flair, singer-songwriter Bill Abernathy permeated the globe with his distinctive sound. For over a decade, US-based Abernathy has been breaking borders and defying stereotypes to win people's hearts in a jovial but profound way. Fun and hard-hitting, Abernathy has an energetic confidence to ensnare senses but there is also a serious sweep in the classic rock tones." - Nicole Mendes